Roasted Asparagus with Rosemary
Roasted in the oven, tender asparagus develops a delicious, sweet caramelized flavor, boosted by rich balsamic vinegar. Fresh rosemary adds a fragrant, herbal element to this perfect side dish.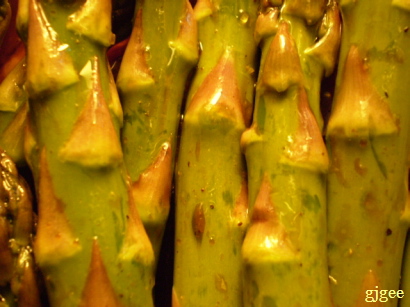 2 lbs asparagus, trimmed and rinsed
3 tbl good olive oil
2 tbl balsamic vinegar
4 sprigs fresh rosemary
1 tsp organic sugar
2 tsp coarse or sea salt
1/2 tsp freshly ground black pepper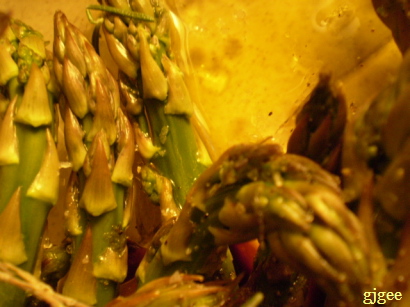 Preheat oven to 450 degrees. Toss asparagus with remaining ingredients, coating well. Prepare a shallow roasting pan by lining with foil and spraying with non-stick cooking spray. Spread asparagus spears in pan in a single layer, if possible. Roast until fork tender, about ten minutes. Remove from pan and serve immediately, sprinkling with additional olive oil, salt and pepper as desired.