Braised Chinese Winter Melon
Not really a melon at all, Chinese winter melon is more of a squash-like vegetable. With a long shelf life, whole melons have been known to last for months! Usually prepared in a delicate chicken based-soup, the firm, mildly-flavored flesh takes to "braising" quite well in a flavorful sauce of bacon, onion, garlic, and pungent dried shrimp.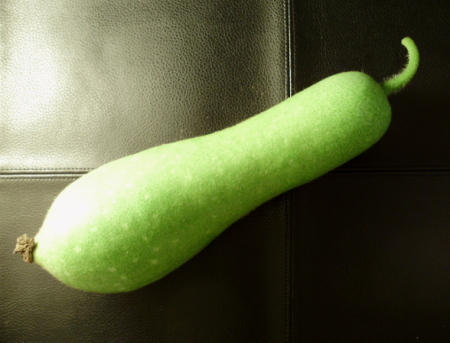 Braised Chinese Winter Melon
1 lb Chinese winter melon, peeled and cut into 1/2″ slices
1 tb vegetable oil
1 slice bacon, cut into 1/2″ pieces
1/2 cup sliced onion
2 cloves garlic, mashed
1 tb dried shrimp
1 cup chicken stock or water
1 ts sugar
Salt and white pepper to taste
1 ts sesame oil
Rinse winter melon slices; drain in colander. Sprinkle liberally with salt and set aside.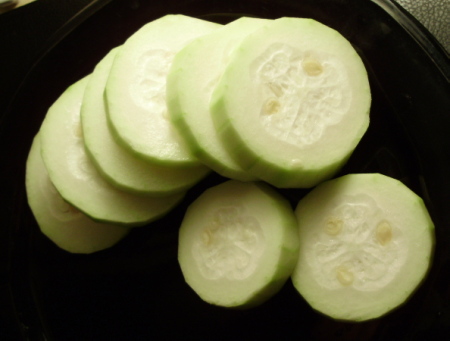 Rinse dried shrimp briefly under running water. Soak in enough warm water to cover at least 30 minutes. Drain and set aside.
In a wok or large pot, heat oil over medium high heat until just smoking. Add bacon; fry until just beginning to render fat. Add onion, garlic and shrimp. Add sugar, season with salt and pepper and stir-fry until onion just begins to to turn translucent, about one minute.
Add winter melon; toss to coat. Stir-fry about 30 seconds. Add chicken stock; bring to a boil. Reduce heat, cover, and simmer until melon is just fork-tender, about ten minutes.
Check seasonings, add sesame oil and serve at once.